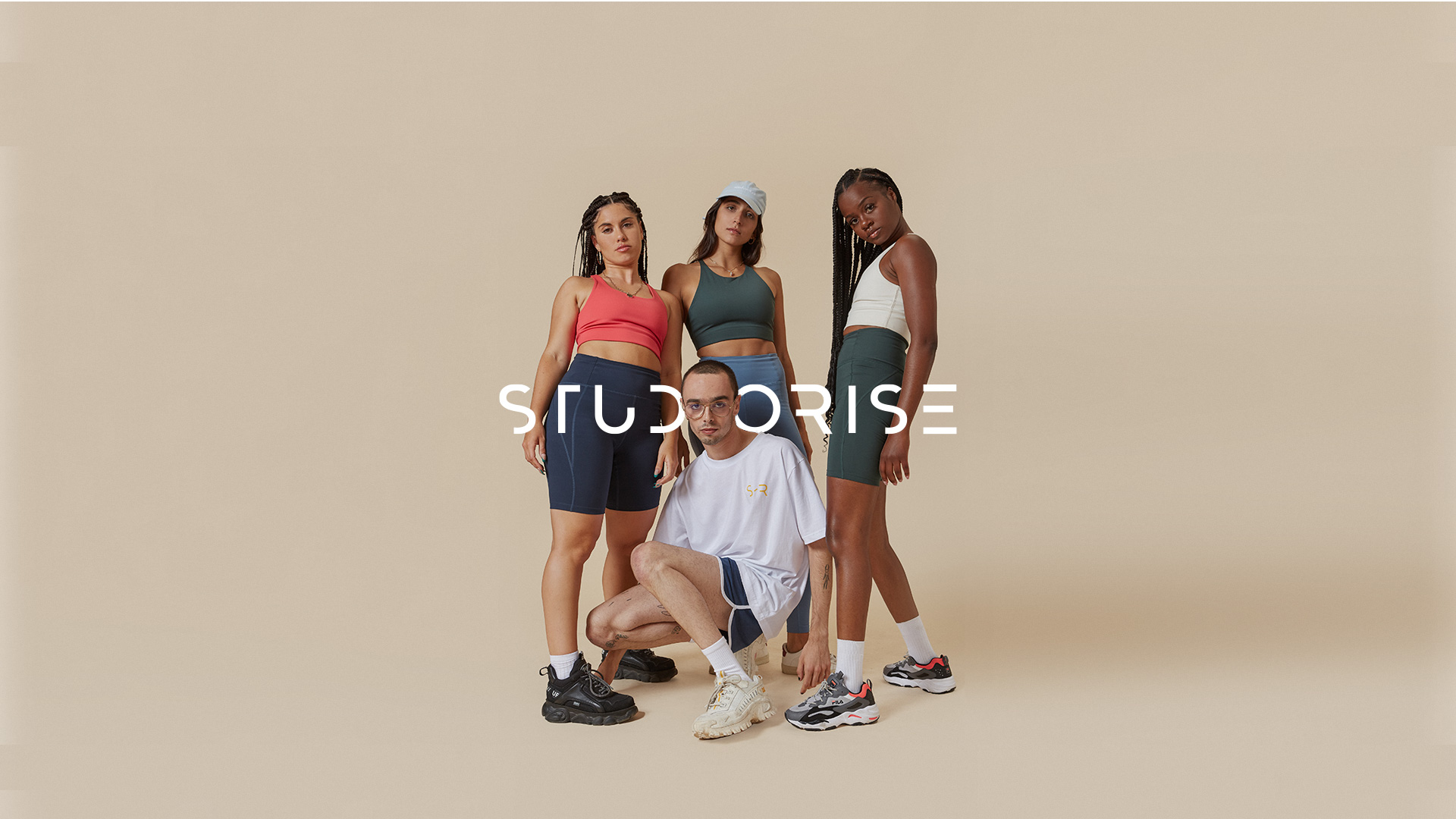 Additionally on this project, I had the chance to also design the studio's website. A fully responsive platerform introducing all the coaches, the studio itself and embedding externally plugin of schedules and booking.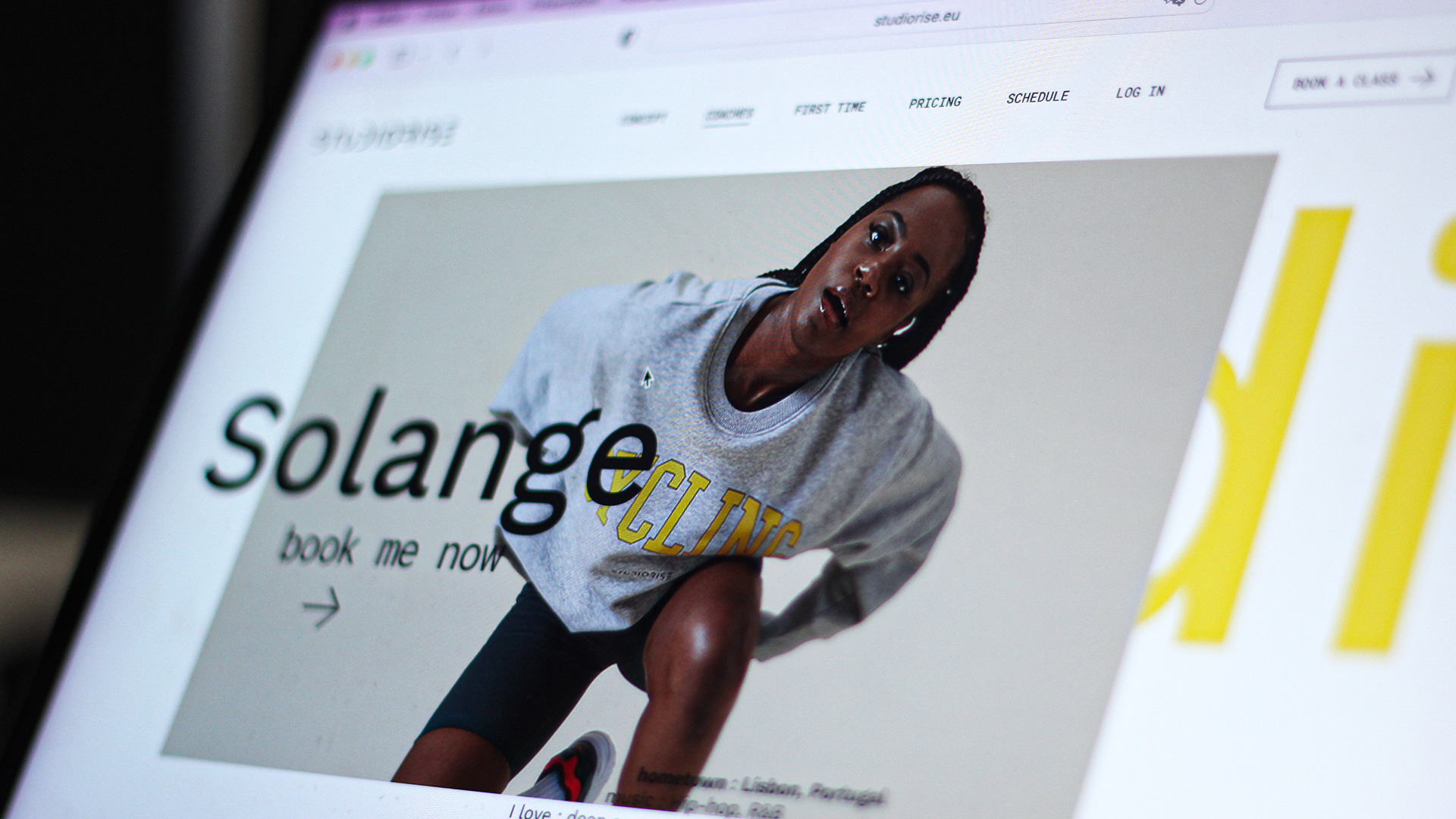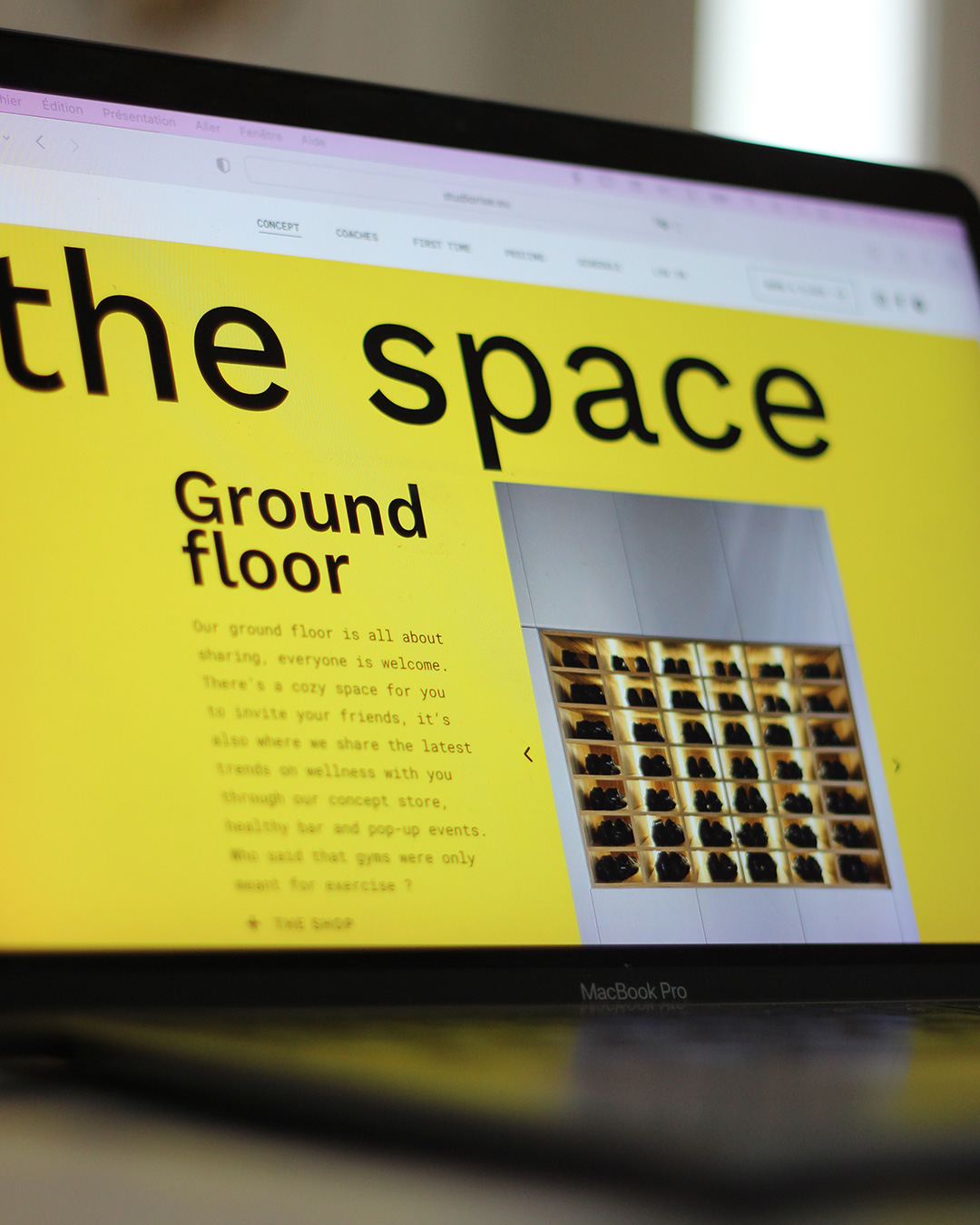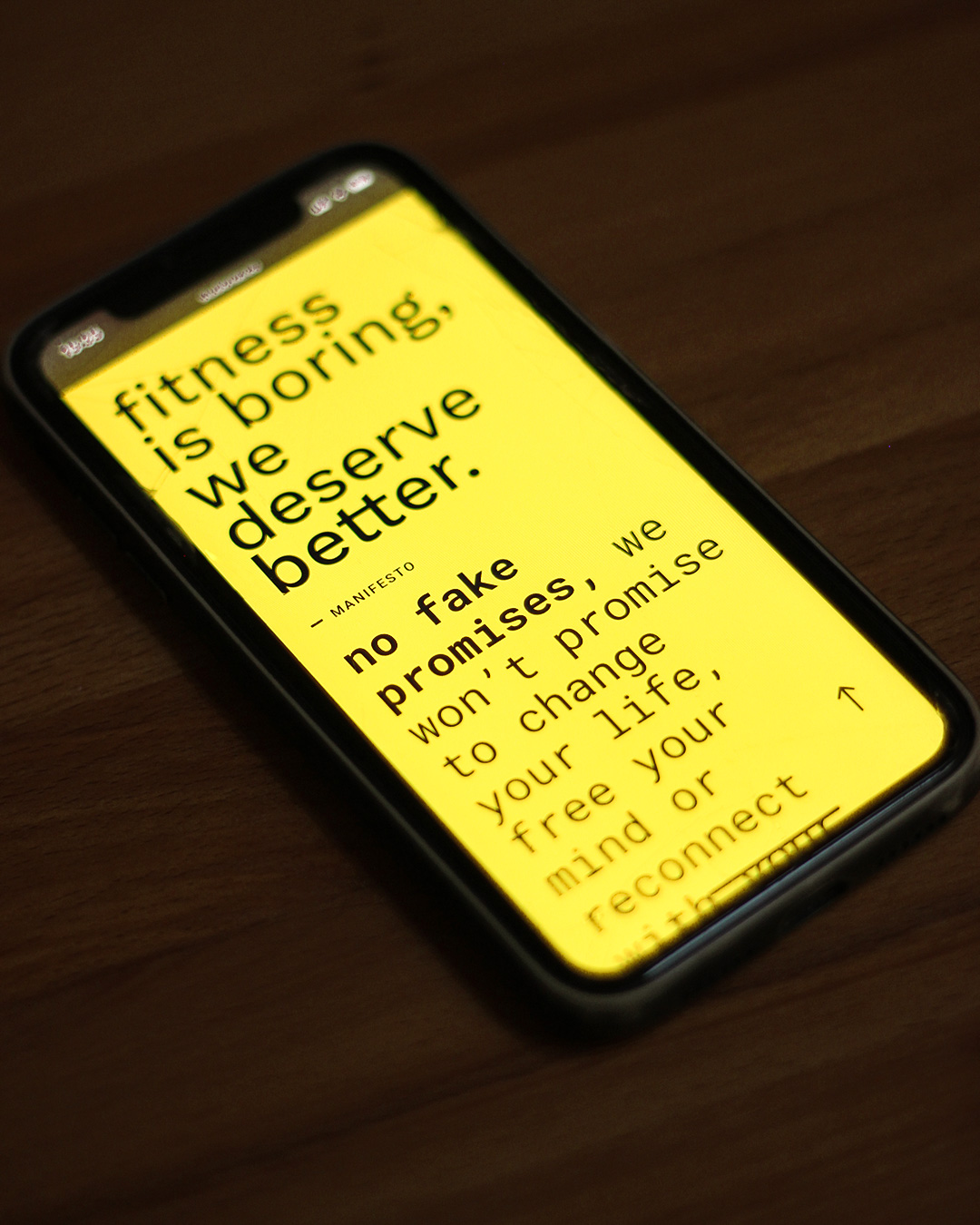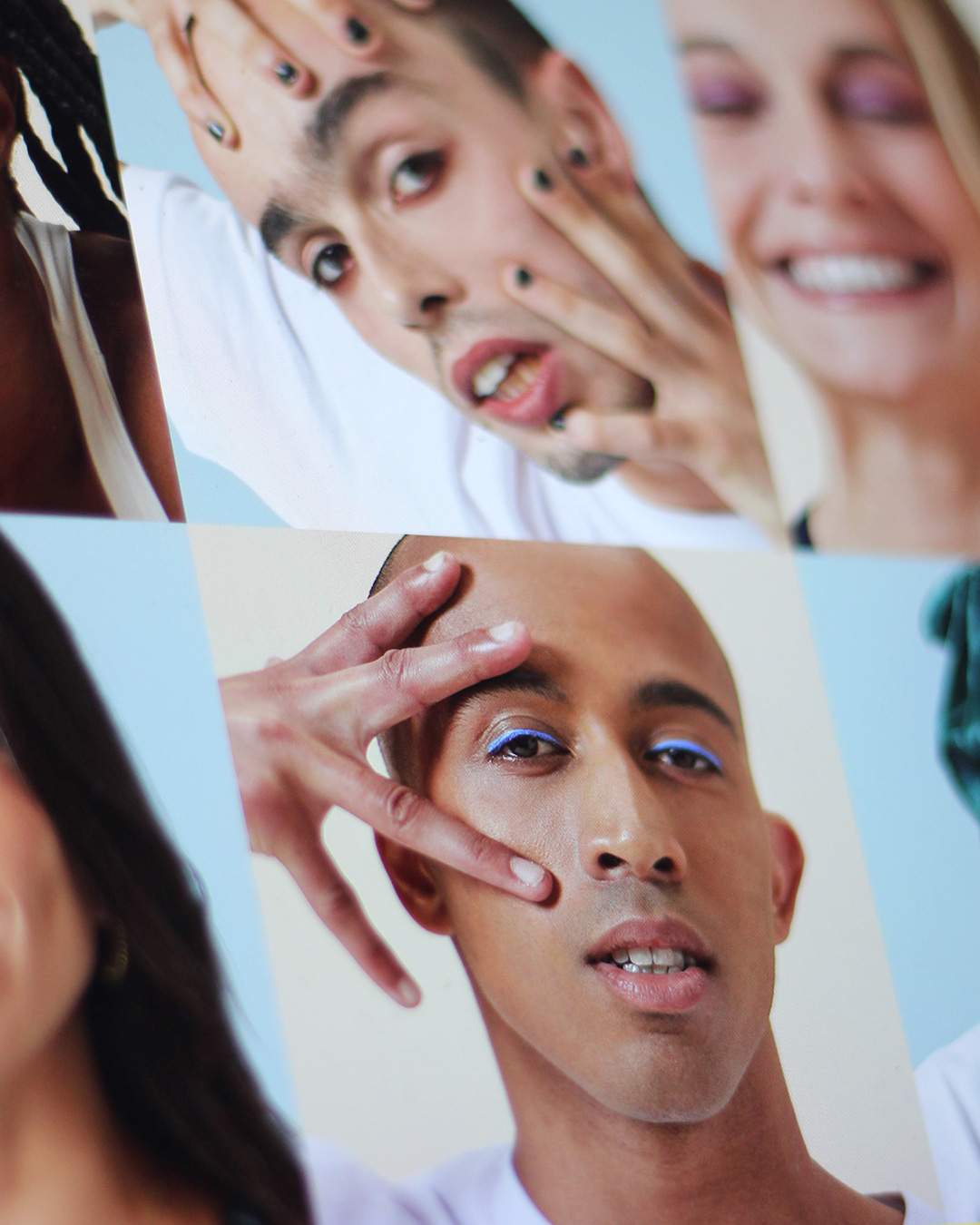 I also got the task of creating a graphic design, for a limited collection of tees (available on sale at the studio) called "Disco Cycling Club".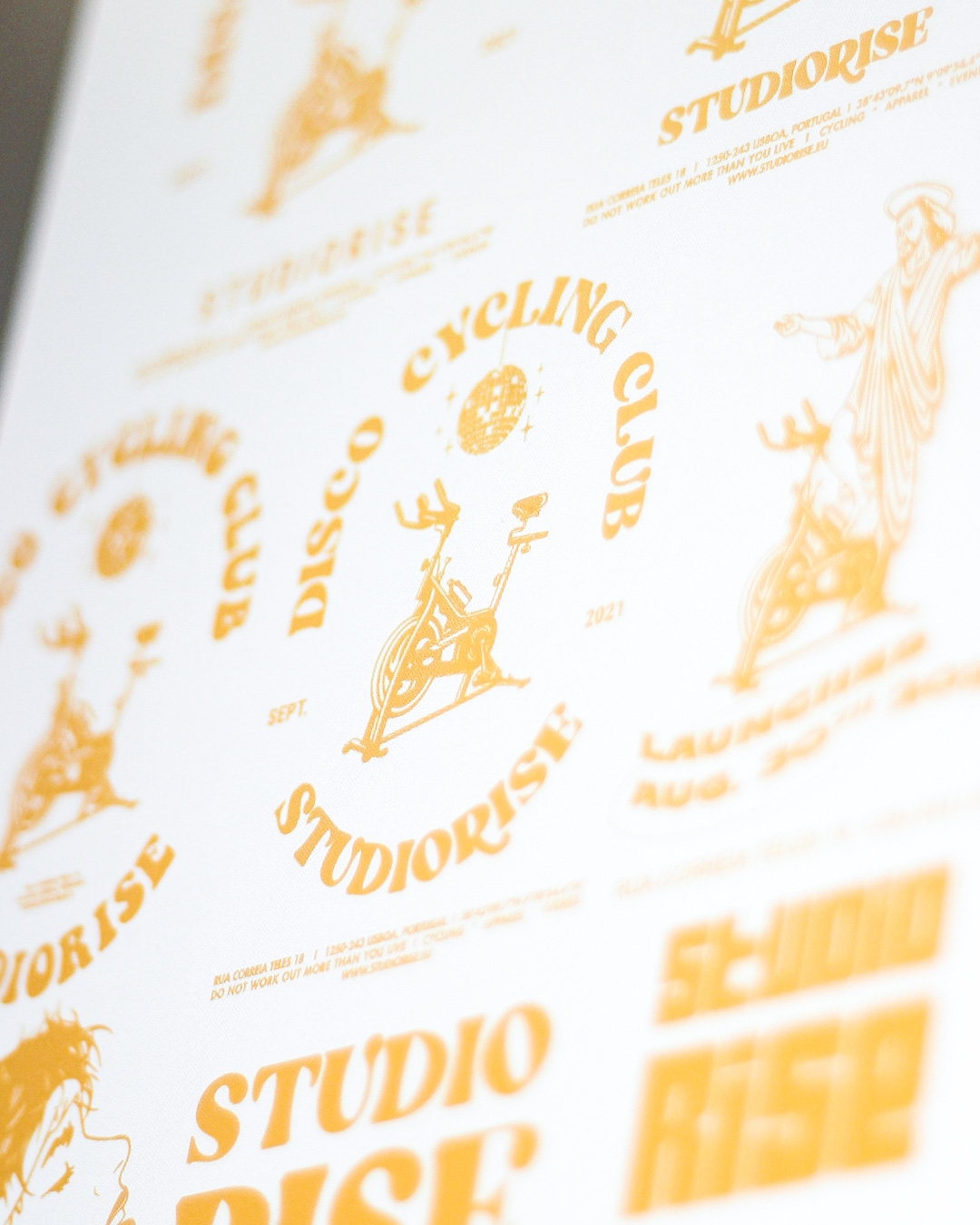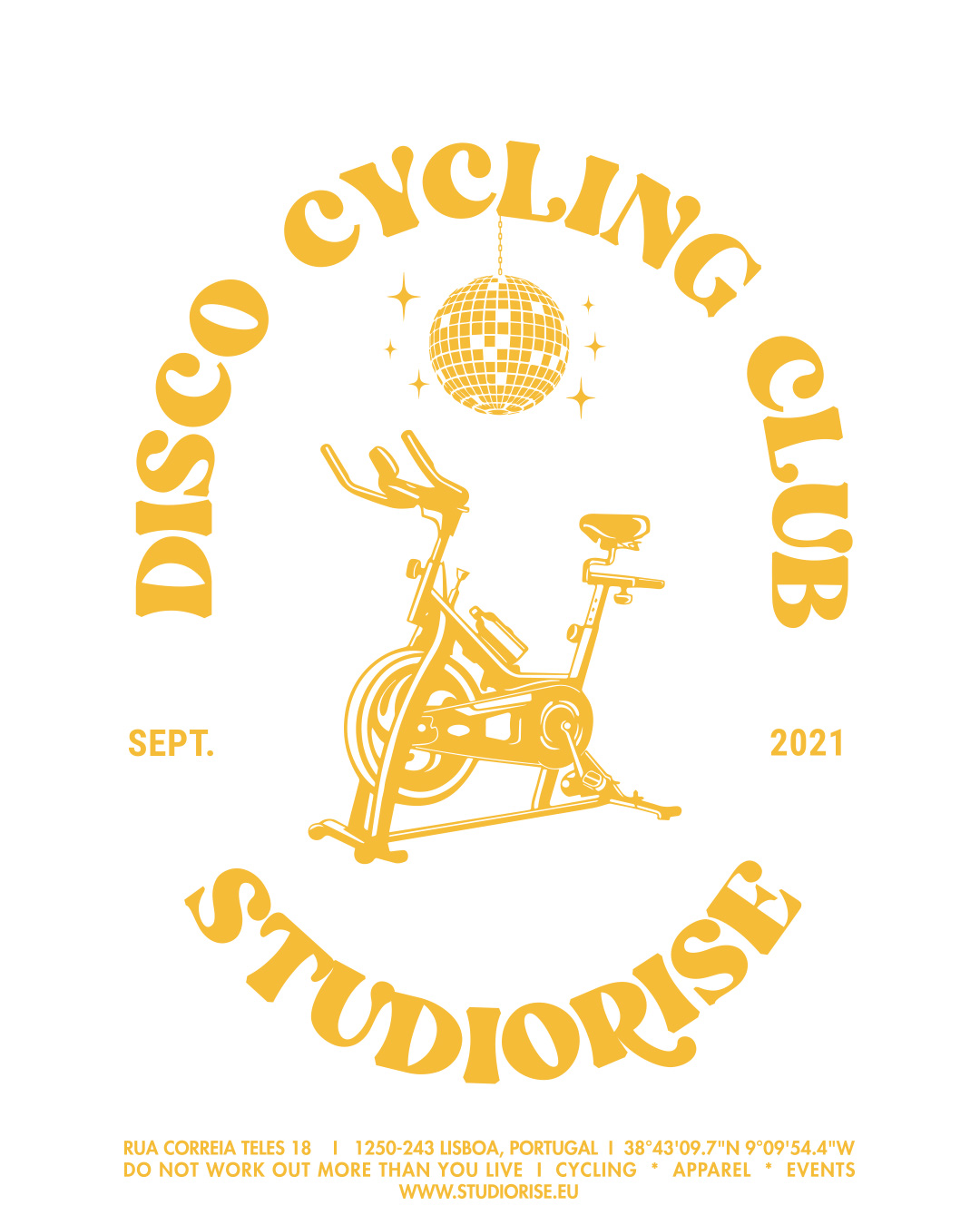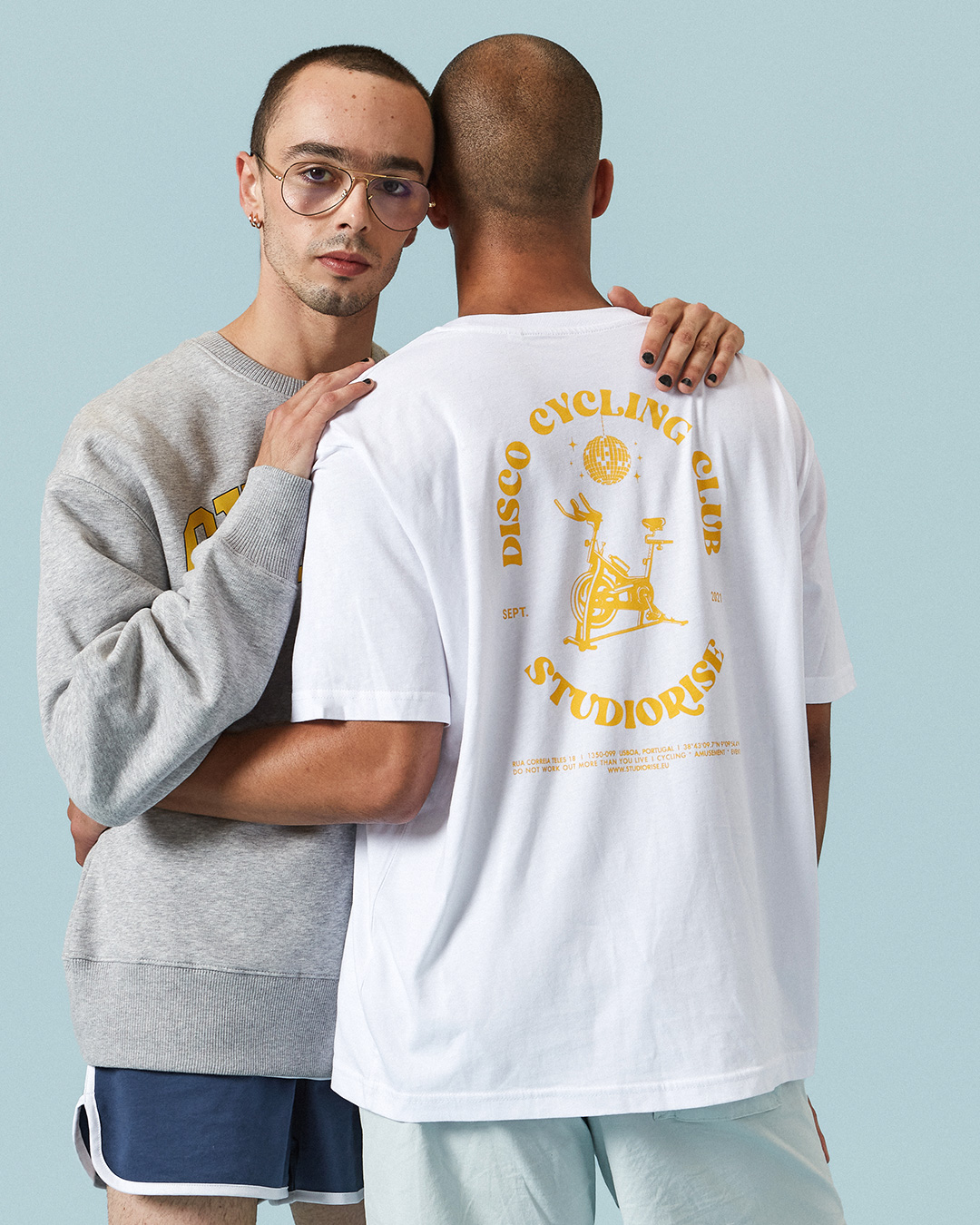 This campaign went also outside as street posters with the claim FITNESS IS BORING.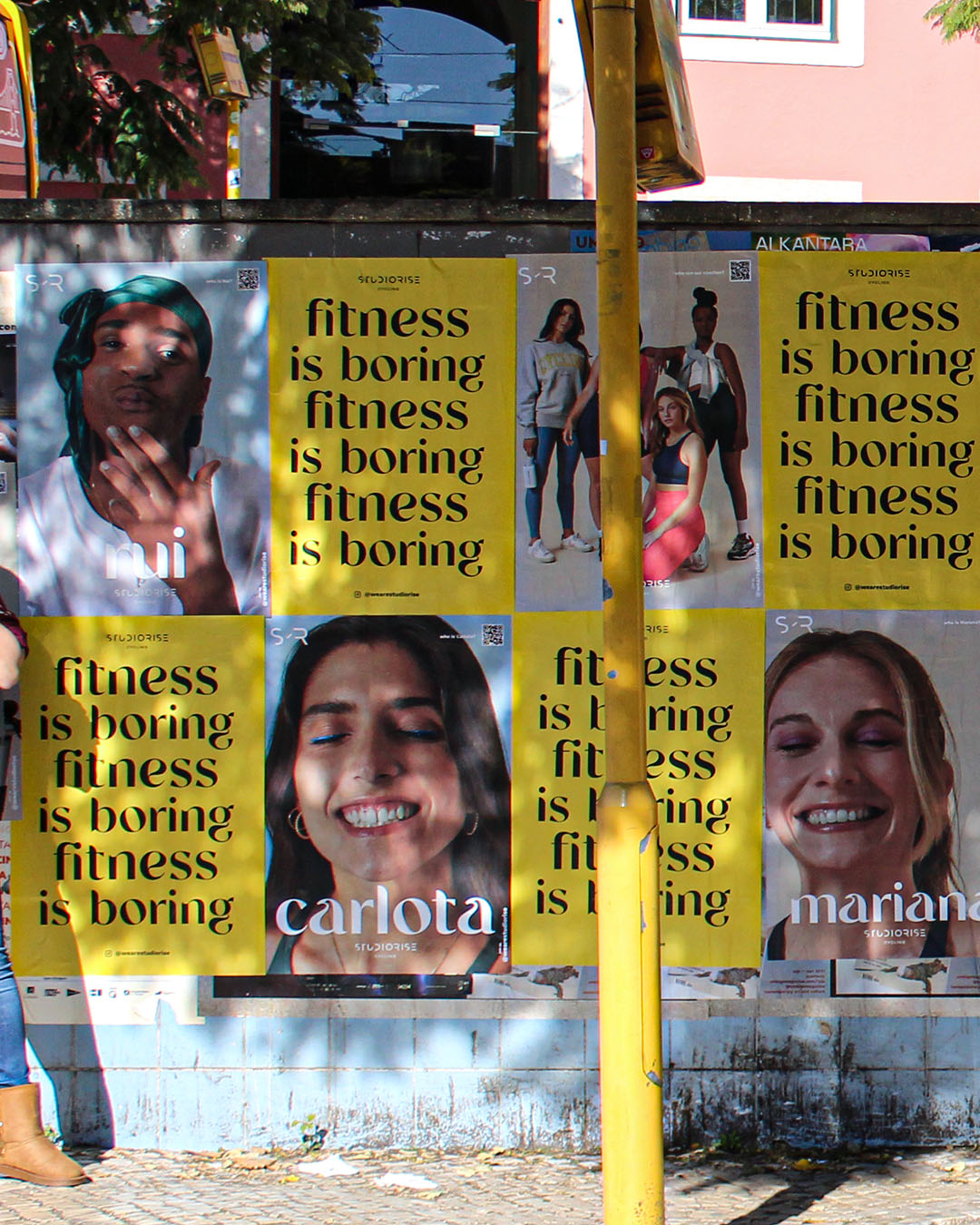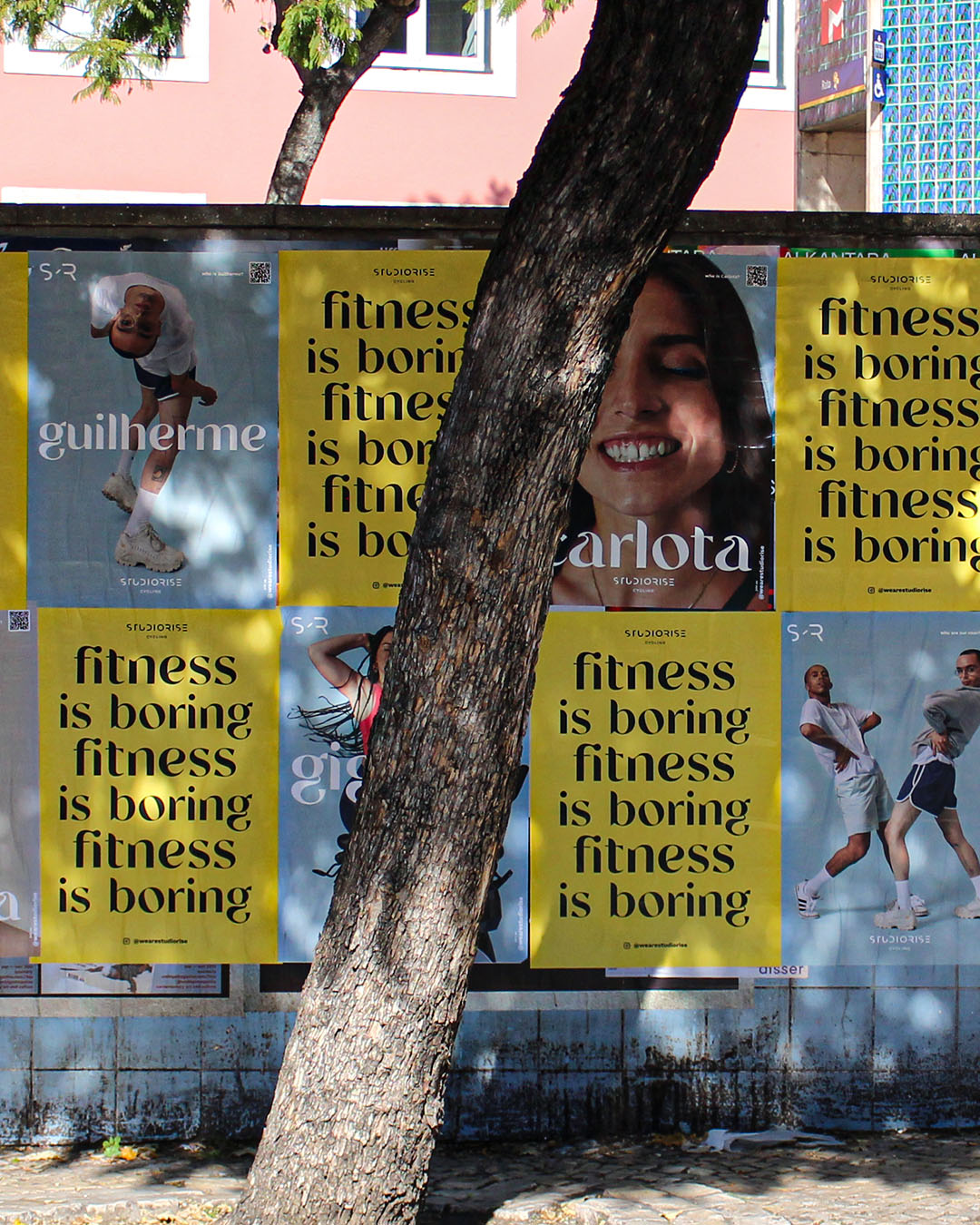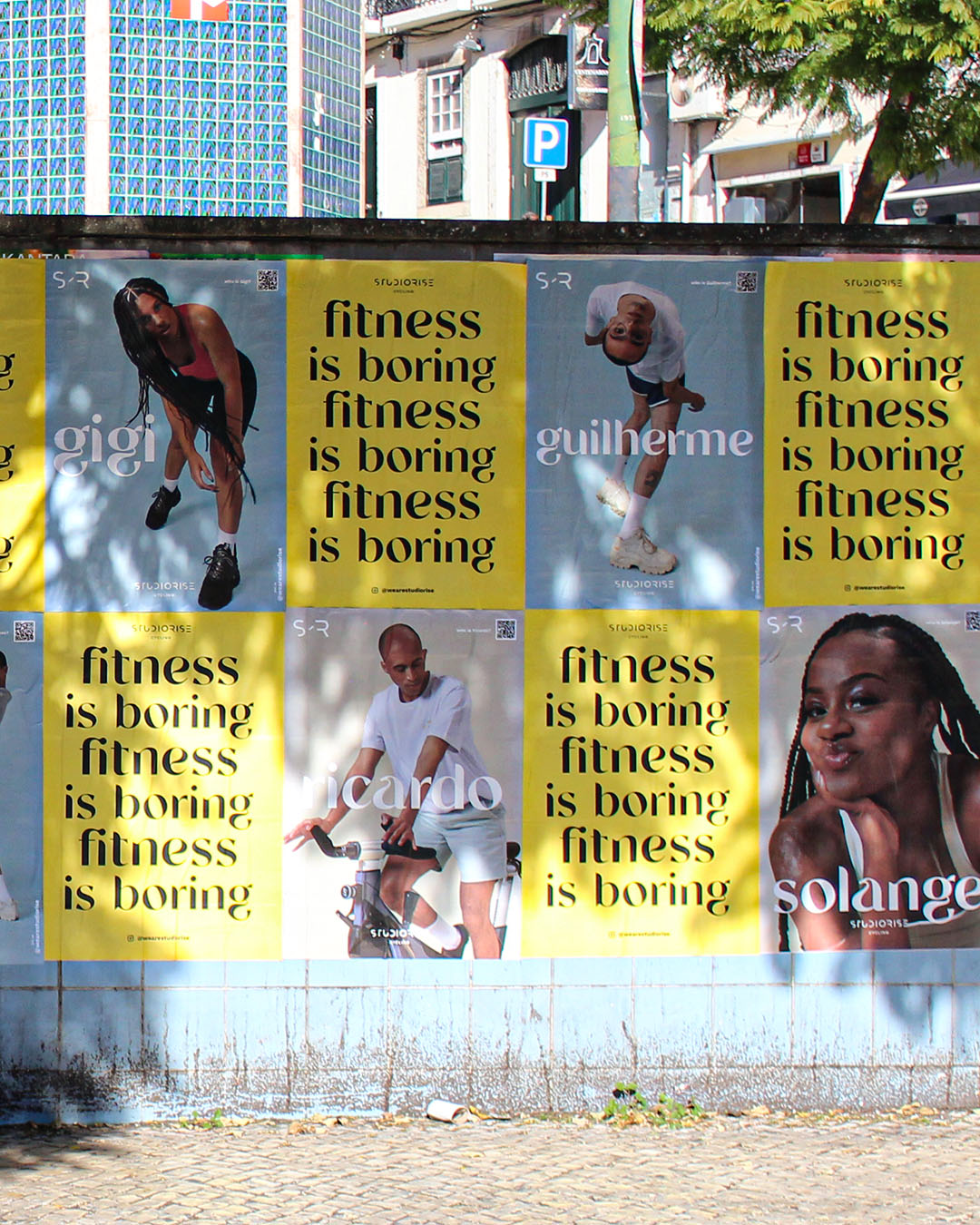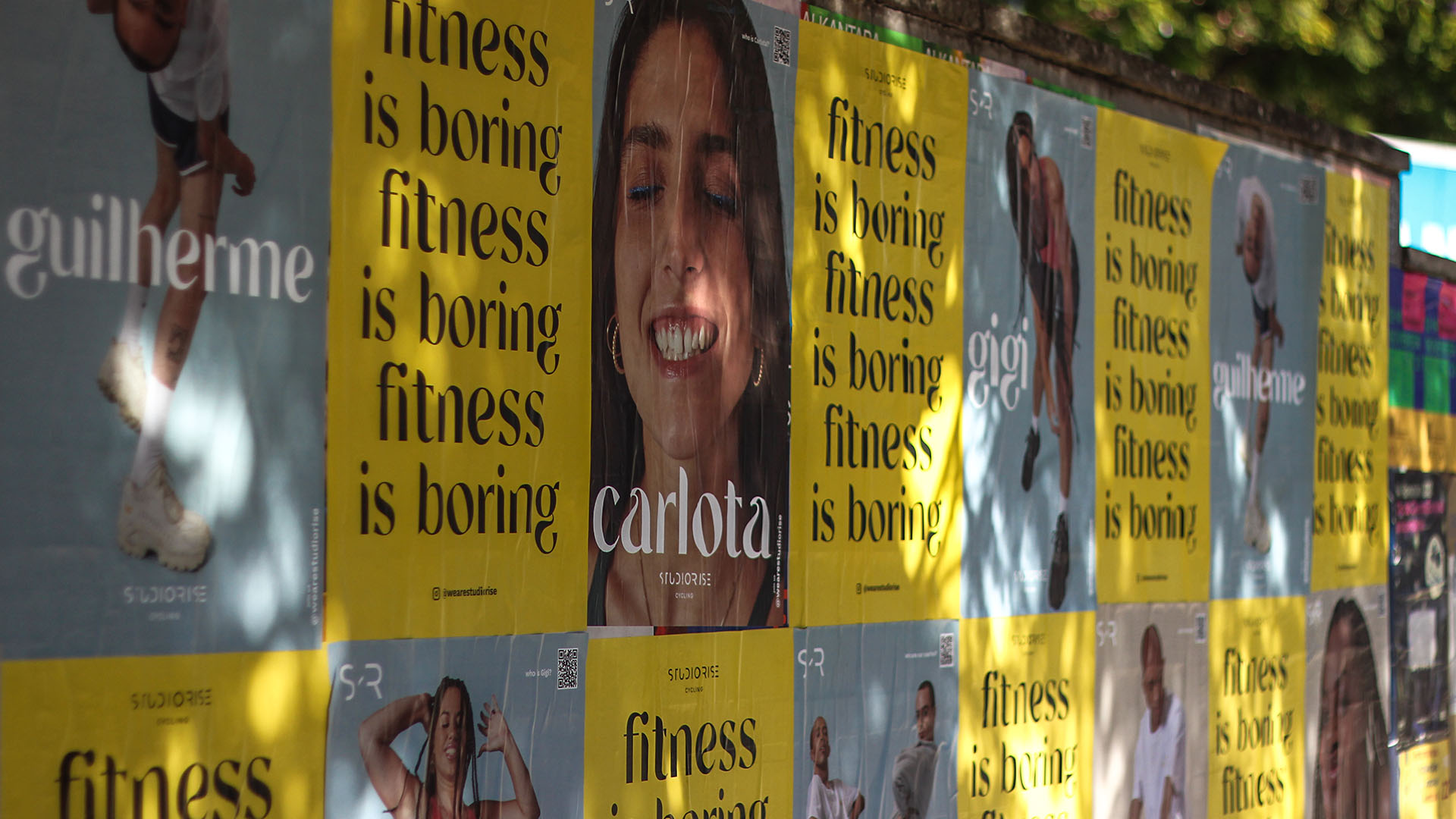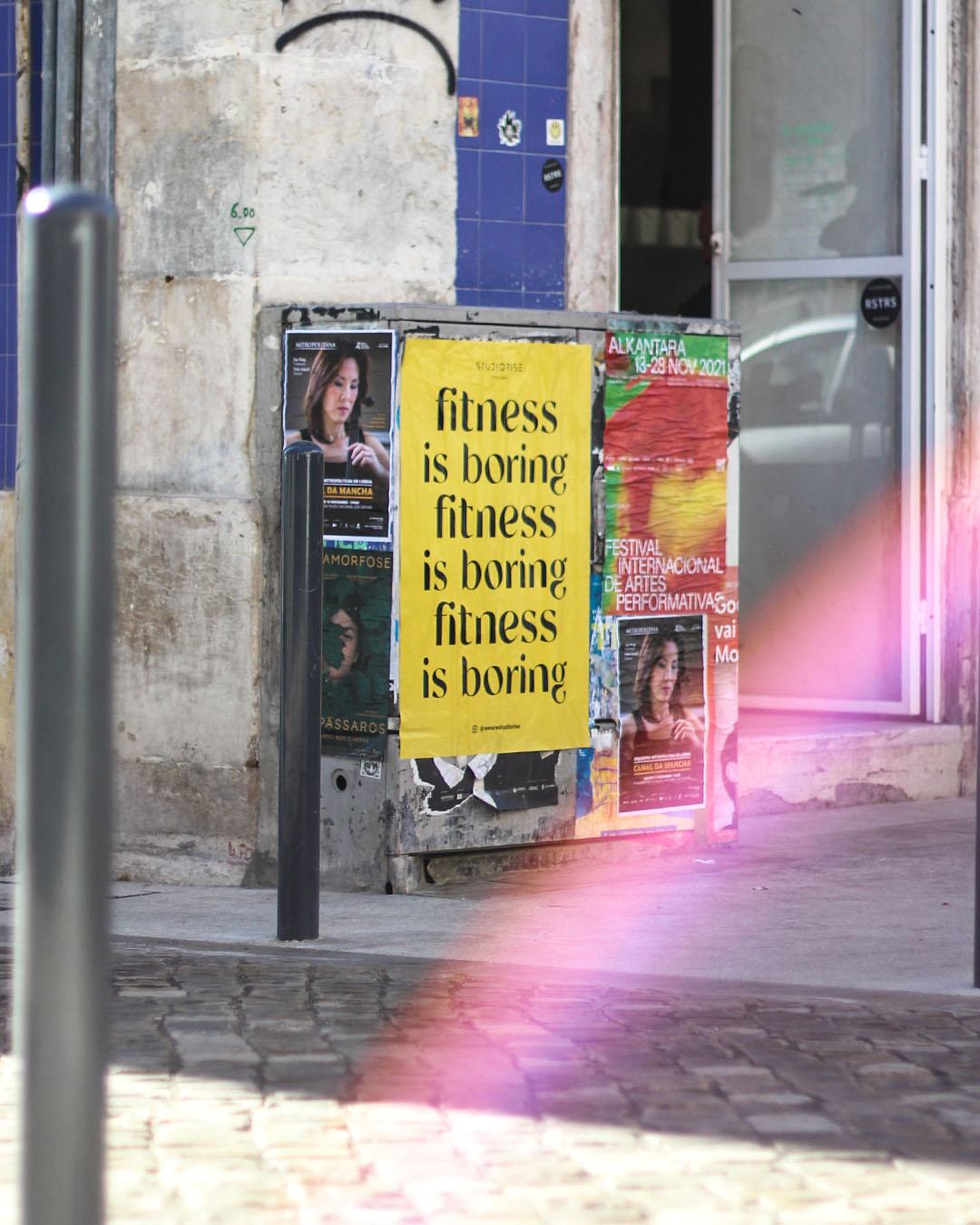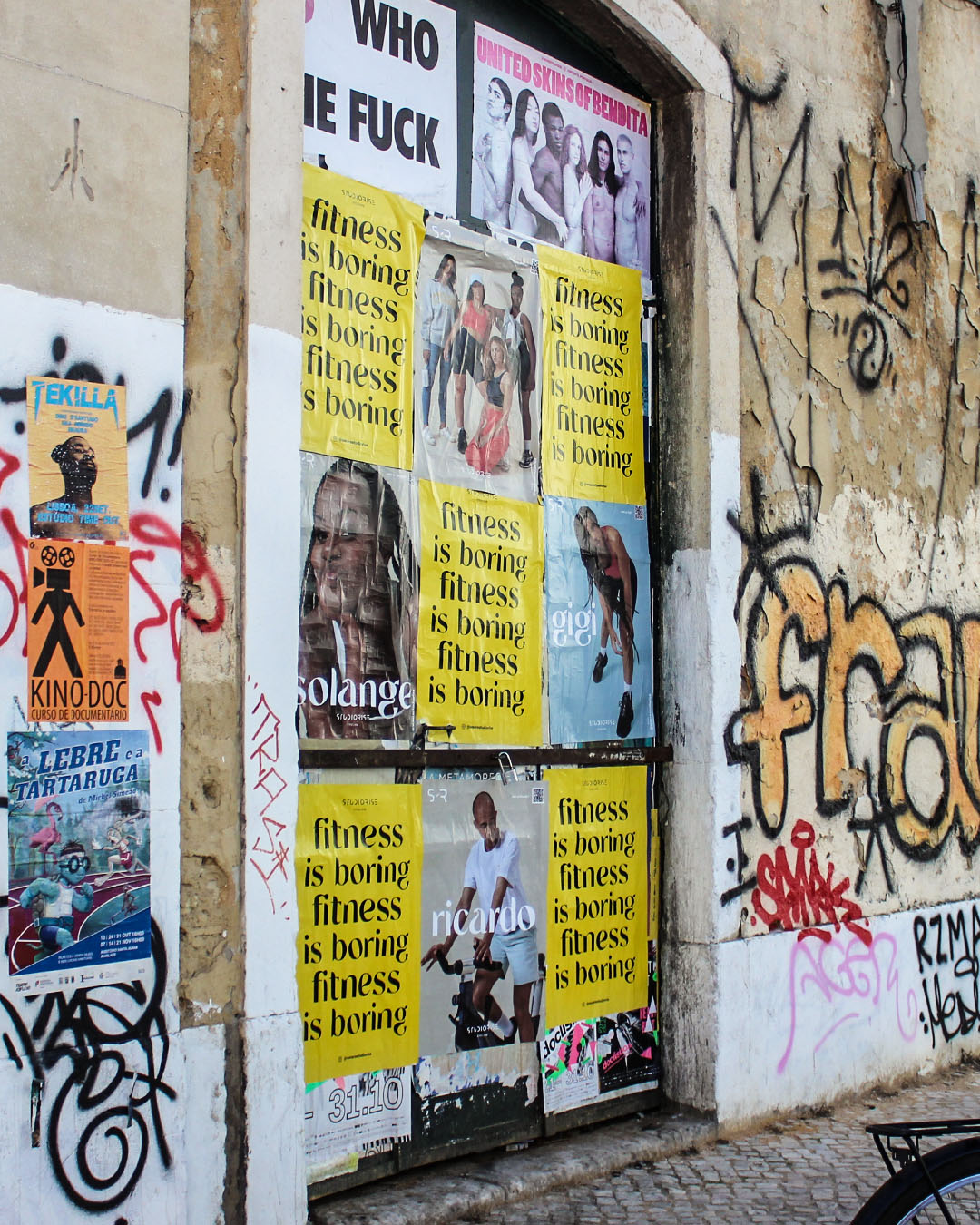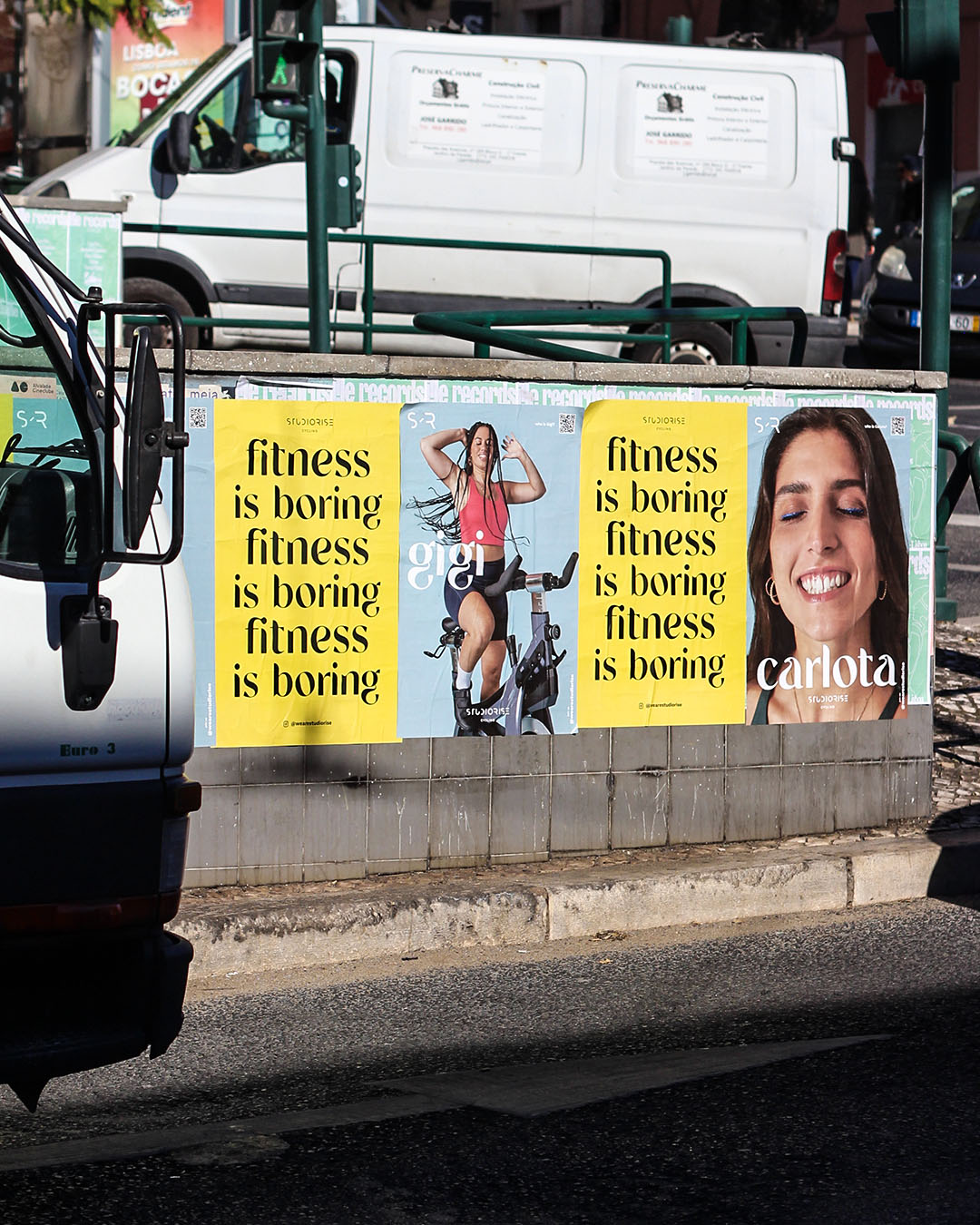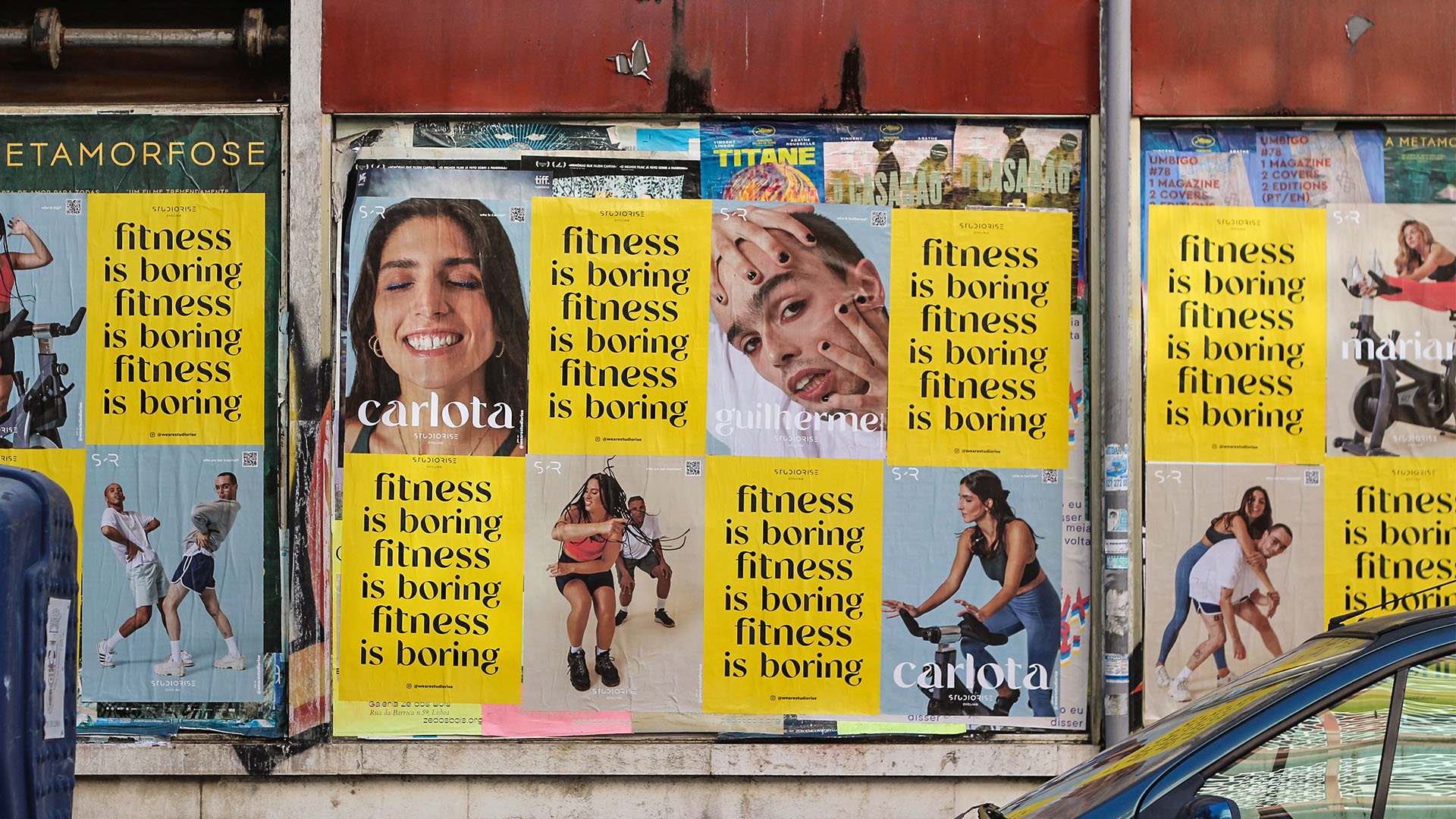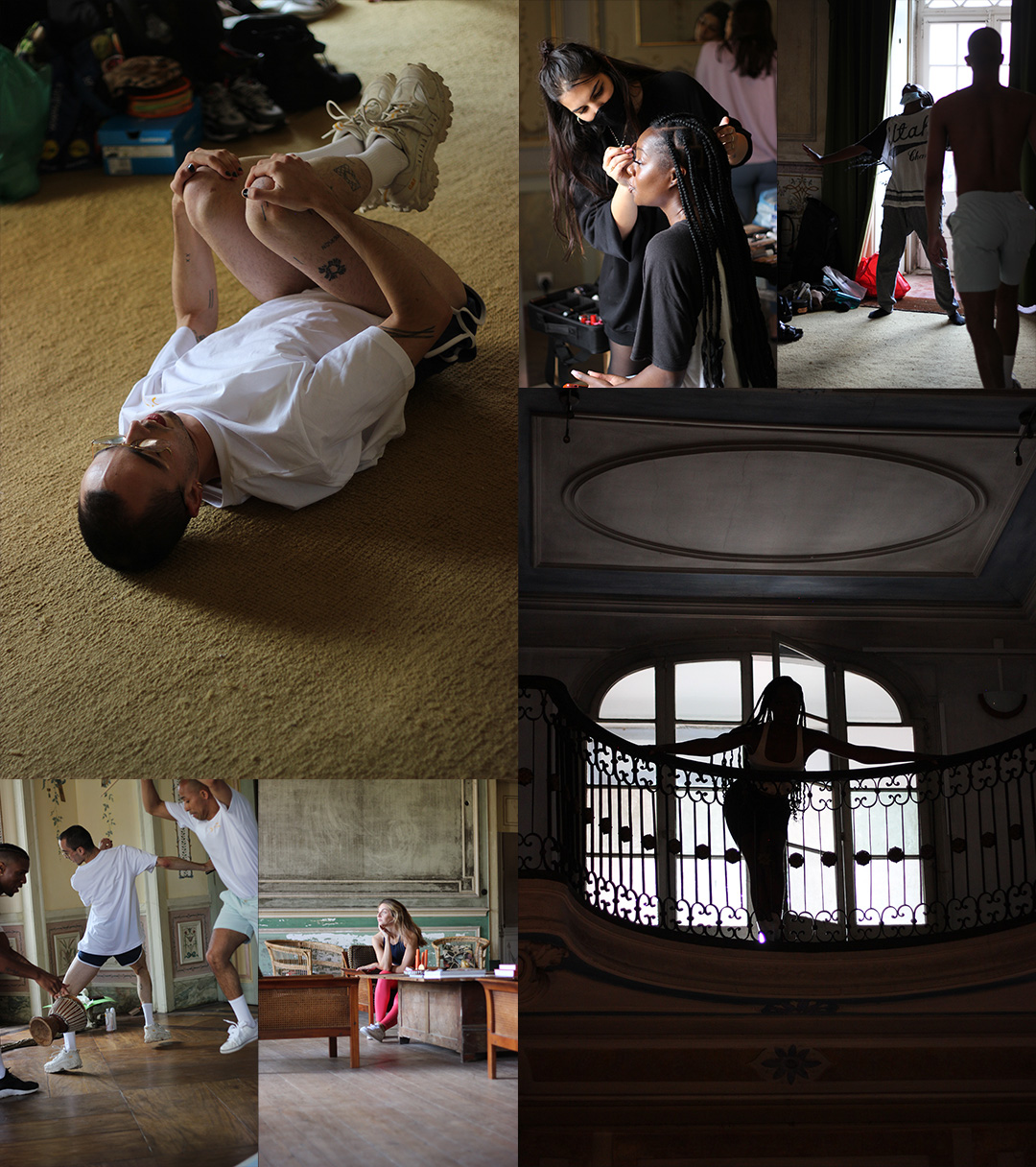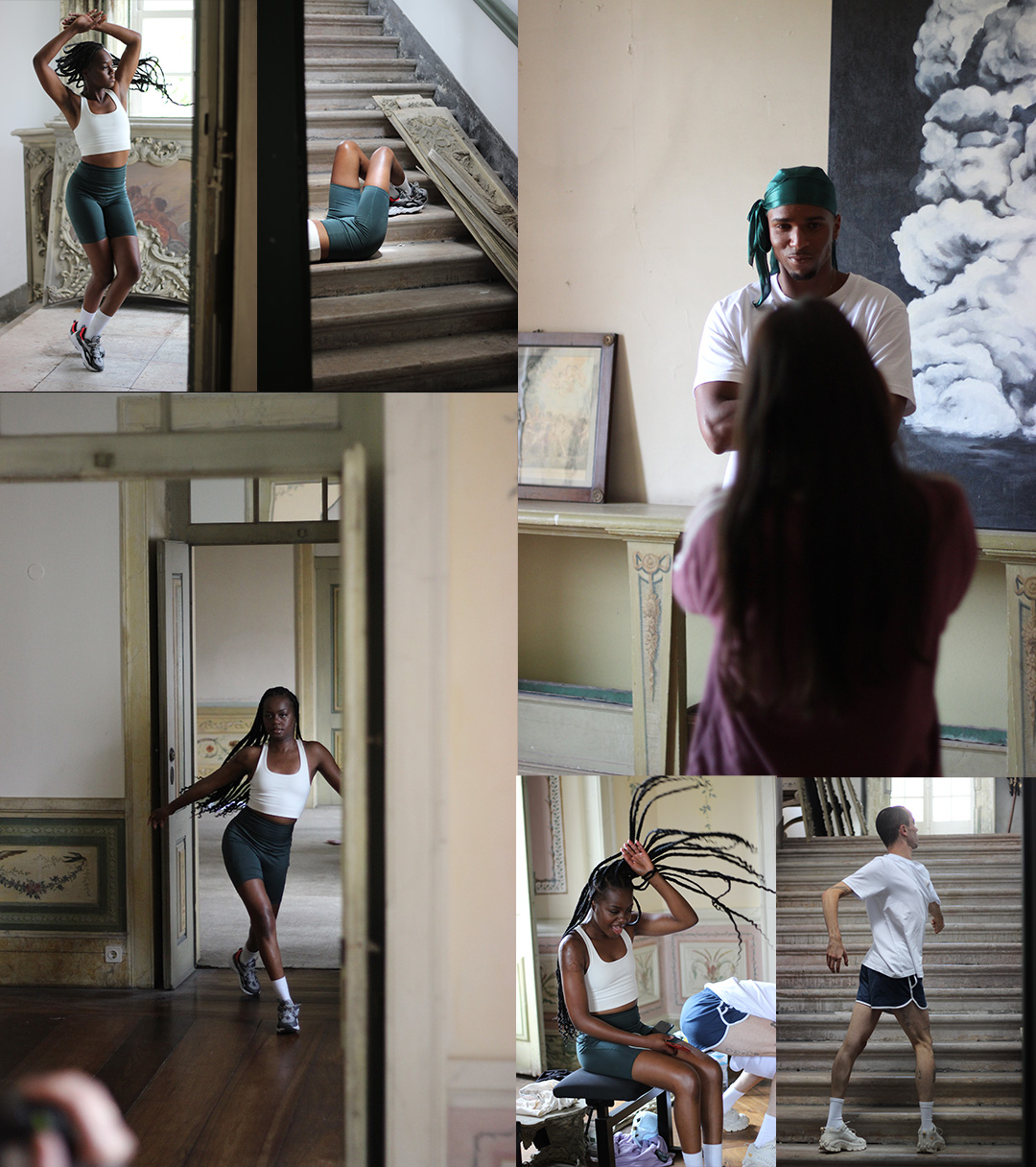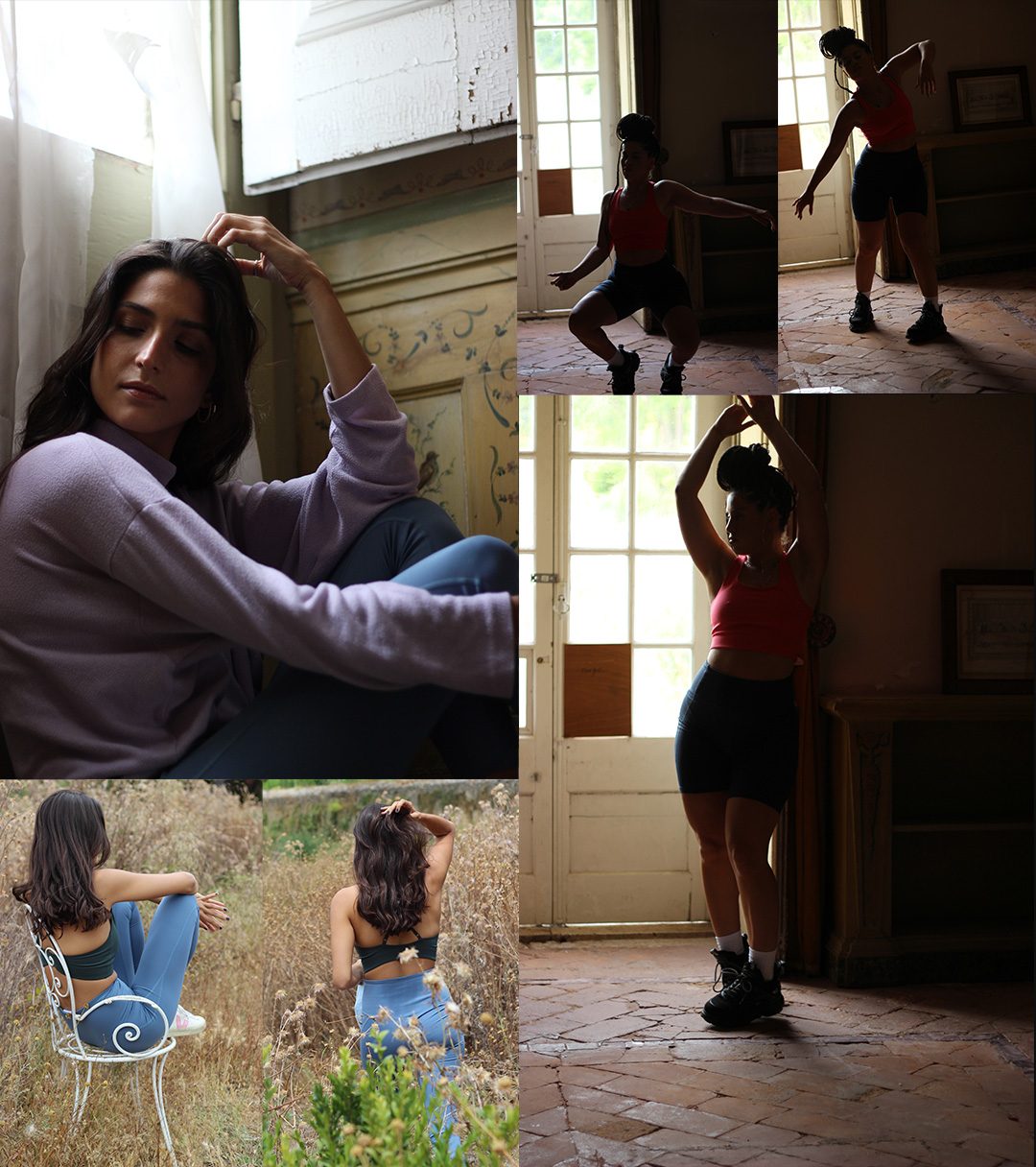 Located in Central Lisbon, studiorise is a new wellness hub of 400 sqm spread over two floors, dedicated to live a new type of gym experience. For their launching campaign, I helped them to create a fresh and unique art direction, inspired by arty magazines' look & feel. And unlike traditional fitness studios, the decision of putting the coaches under the spotlight, was made to give a better connection between clients and the studio.